Welcome to our monthly News You Can Use – a quick glimpse into the world of CEA.
Sharp and sweet, each month, we'll spotlight a handful of CEA talent doing cool things, offer you compact case studies to keep you across the happenings in the industry and give you some Behind the Scenes highlights of recent events. We will also pass the mic to one of our team members to shed some light on what we do at CEA. This month, Pete Sofo, Head of Branded Entertainment, chats about Music Curation and Programming.
Triple j Hottest 100! CEA is proud to congratulate our talent on having made 20 songs into the top 100 and this month we're shouting out to a couple of brilliant artists who made their debut in 2020.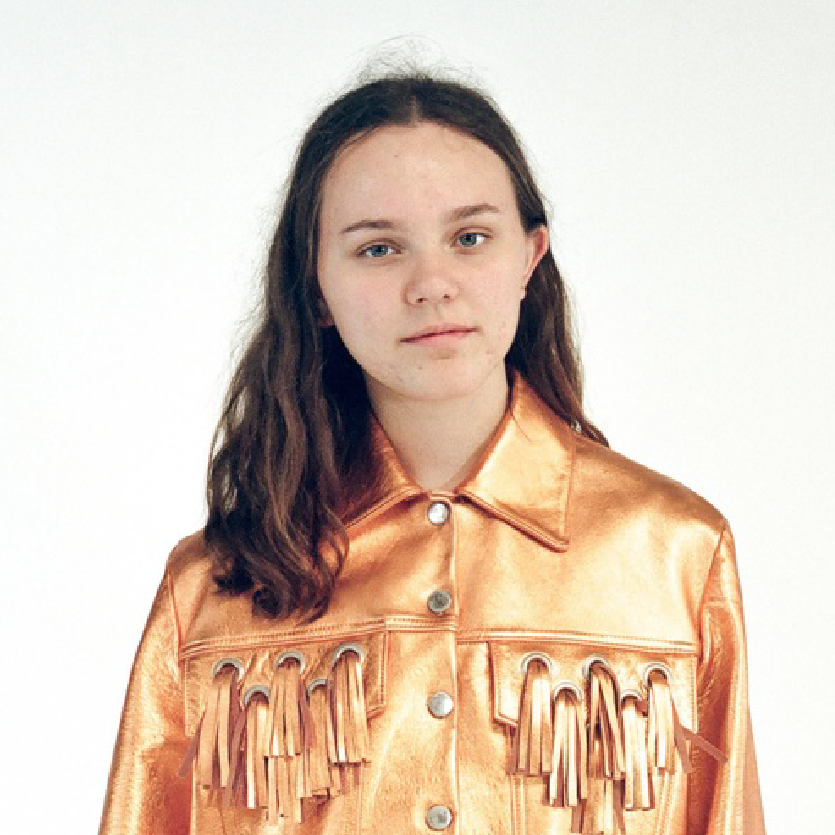 SYCCO
Demanding attention for her powerful soulful voice, observant lyrics, psychedelic jazz vibe and undeniable charisma, Brisbane's most exciting new wonder is SYCCO, otherwise known as Sasha McLeod. With upcoming features in Vogue and big hype around her upcoming collab with Beats, not to mention her tune 'Dribble' debuting at #29 on the triple j Hottest 100, 2021 is looking pretty good for this star on the rise.
Eves Karydas
Confessional, upfront and evolving, Eves' music not only exceeds all expectations from the studio to the stage, but her graceful, brave and ferocious aura leaves audiences intoxicated, resonating a true and effortless natural beauty. This year
has already seen Eves partner with Bumble to celebrate women leading the charge to make the first move. 'Complicated' marks her triple j Hottest 100 debut, coming in at #22, and we're sure more exciting things are yet to come in 2021 for her.
International Talent Highlights
Rita Ora
British singer songwriter, brand ambassador and leading business woman with global success in music, the accomplished pop star Rita Ora has taken it to the next level with highly acclaimed TV spots, red carpet affairs and high end fashion features. Kosovo born Rita Ora has copious fans who not only embracing her award winning music, sense of style, but her voice and strident aura of positivity.
The Kid Laroi
As the youngest solo artist to top the ARIA charts, The Kid Laroi's list of accomplishments only just starts here. The 17 year old Sydney born and Los Angeles based First Nations rapper grew to fame following his enviable mentorship with iconic fellow rapper, the late Juice WRLD, leading him to Billboard chart status with songs 'Let Her Go' and 'Go', while his debit mixtape 'F*ck Love' peaked at #1 on the ARIA charts and #3 on Billboard. Nominated for copious awards including an MTV Europe Music Award and J Award, there is no doubting The Kid Laroi's stamina, proving just why he's taken over Kendrick Lamar's listenership on Spotify.
Kee'ahn x Instagram
Working closely with Instagram, sultry songstress Kee'ahn created content as part of the global campaign titled, #WeMakeToday. Celebrating changemakers and earth shakers around the globe, Kee'ahn was an integral part of Instagram's messaging across this campaign.
Crooked Colours
Urban List x Volsk
Crooked Colours says Cheers to the Summer with a fun clip sharing their favourite spots and thoughts with fans. Partnering with Urban List and brought to you by Volsk, the fellas gave viewers an overview of their summer plans.
We loved having Adrian Grenier in town working on the partnership with Binge. The streaming platform launched every episode of the cult series as well as the movie and Adrian stopped by to chat with the team about his favourite memories on the show.
In our first live campaign of the year, the stunning Mai Sisters worked with Nike to promote the 2021 update to the Nike Dunk sneaker. Shot by the incomparable Ben Morris, Dijok and Teejae brought their bold and inspirational individuality to the shoot, showcasing #DunksYourWay.
Big Bash League & Portsea Hotel

2020..what a wild ride. Through all the ups and downs, one thing remained clearly in focus, that we were all looking forward to the other side of it. It's been great to see live entertainment make its way back slowly, with events offering experiences in a Covid safe way. There's no denying the appetite and energy from people to be out again!
From NGV Gala to Moonee Valley Racing, CEA has been a trusted avenue for music programming since day one and in 2021 we've hit the ground sprinting! Procurement opportunities for luxury fashion brands, plus entertainment for Big Bash League where some of our favourite artists, Banoffee, Alice Ivy, Graace, Inoxia have been prominent. CEA has also scheduled an intimate performance with Julia Stone at the amazing Portsea Hotel. This is definitely not one to be missed.
The new world of events and branded entertainment means that every programming opportunity needs relevance and agility, while being able to move with the times. CEA prides itself on work ethic, giving us an incredible head start as we settle into a new way forward.
-Pete Sofo, Head of Branded Entertainment
That does it for our February edition of News You Can Use! We'll see you in March,
when we will shine a spotlight on tours and festivals in 2021, discussing how artists
and promoters are bringing back the Music.
Here's to creating and connecting with you,
The CEA Team
Lilit, Nikita, Pete, Philippe, Lauren,
Pia and Katie